You will benefit from all of our West London House Clearance Services
If you are in need of shifting a house full of belongings
or just part such as a shed or a loft you need to hire a reputable and reliable house clearance company to do the job properly. London House Clearance are experts at dealing with getting rid of you items safely and in the appropriate way. You can discuss your requirements with our friendly and helpful customer services; just call us 020 3540 8016. We may need to come and access your job first for an accurate cost. Our prices are competitive, but we will give you a good price. We can often save you money from doing the removal yourself and hiring skips, as we have specially designed trucks to move you load. Our trained employees will help reduce the stress and get the job done. Nowadays we know how important it is to dispose of certain household items such as electrical goods, pesticides, fluorescent lights and oils in the correct way. This is why you need to use the best house clearances services that can sort waste removal and rubbish removal in the accurate manner. From junk removal to furniture clearance we can handle all types of situations.

West London has a population of over 1.6 million and is a vibrant part of the capital city. It is made up of boroughs Brent, Ealing, Fulham, Hammersmith, Harrow, Hillingdon and Hounslow. It is a famous location and is famed for its Wembley Stadium, the national stadium of England. It is home to well known football teams of Brentford, Chelsea, Queen's Park Rangers and Fulham. Heathrow airport is located in the region and is one of the busiest airports in the world.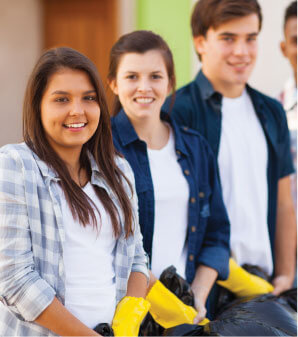 The area is has famous sights such as the London eye where you can see great views of the city and Houses of Parliament and Buckingham Palace. The shopping is among the best in the world with the famous Oxford Street packed with big names, as well as famous markets including Portobello, Brick Lane and Camden. It is a fantastic city to explore and has a wealth of sights to see and things to do. Great bars and restaurants await you and a good choice of places to stay. The inner parts of areas of west London are well known for being the wealthier areas and richer compared to the East End area. The city has a lot to see and do and is a big major attraction for tourists from around the world.
At times we need to move a lot of stuff from a house or office and don't literally know what to do with it. London House Clearance are the professionals at house clearance services, and can simply just offer rubbish removal or the entire property clearance. Whether you just need rubbish clearance from a shed, garden or loft we can assist.
Our workforce is knowledgeable on how to dispose of certain items and have good recycling policies to give you peace of mind. Our house clearance services are the best in the area and can dispose of almost anything within reason. Extra cost may occur depending on what you need to be cleared. From a large area to a single item we can lend a hand. We take the hassle out of you doing the task yourself. We have specially designed trucks to cater to all requests as well as special permits for waste removal. Our costs are affordable so call us and request a quote 020 3540 8016. We may have to arrange a meeting to see first what you need moving. We guarantee all of our services for your complete assurance.