Save yourself the headache and allow us to take over your South West London House Clearance
Do you need a reliable and affordable South West London House Clearance? London House Clearance can help. With our range of house clearance services, you can have anything you need here with us. At some time or another, you may find yourself in need of a professional and trustworthy house clearance company.
If this is the case with you, make sure you hire us, for we are indeed the very best in South West London. The best solution, if you are in need of home clearance, is to definitely hire professionals. The great thing about hiring experts is that you are not expected to do a thing and you are guaranteed first class services. You won't be unimpressed with any services we provide to you. it does not matter at all what you need clearing. Whether it is stuff from your garden, stuff from your garage, stuff from your home, we honestly can do it all so you can fully count on us for all of your needs and wants. Hire us now for first class clearance services in South West London. Call our office today if you would like to receive a free quote over the phone on 020 3540 8016. We are right here and always available to answer your questions and lend you advice. You can count on us for all of your needs.

South West London covers the south western area of London in the United Kingdom.
There are a number of attractions in South West London such as Fulham Palace, Eddie Catz, Putney Bridge, Museum of Fulham Palace, Barnes Common, Barnes Green, Mainstream Leisure Group, and many more. South West London has a wonderful, vibrant feel to it and has a great deal of restaurants, cafes, shops, museums, galleries, and many more interesting places. There is indeed plenty to see and do here in South West London. Being bored is definitely not an option, so make sure you come to South West London and check it out. It may not be comparable to Central London but it still offers a lot to visitors. There is plenty to see and plenty to do and it is an overall exciting, vibrant place. There is indeed much to do and see.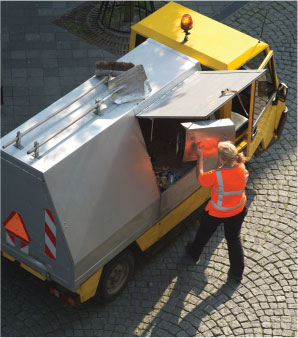 London House Clearance really does offer unbelievable house clearance services in South West London. In other words, you can absolutely rely on us for any of your home clearance needs. So, if you need property clearance, waste removal, rubbish clearance or anything else in South West London, it is important to hire us now because we can help you out. Our professionals will carry out all the hard work and you will be expected to do very little. There are many clients that we deal with that are more than prepared to carry out the task on their own, without any help. This is certainly not a sensible option. When you need a house clearance, it is necessary to hire experts.
If you don't, the results you gain will be far from great. There are numerous benefits to hiring us for flat clearance or anything related in South West London. Instead of doing it yourself, which is never a good idea, let us help and you will save yourself a great deal of hassle, time, hard work and money. You won't have to keep paying out when you hire us because we do it right the first time around. If you are interested in hiring us, call our office now for all the information you need on 020 3540 8016.