About Us
We are who we are,
and that's the clearance
company with care
for both nature
and customers.
London House Clearance provides a great variety of services related to clearing. Some of the main ones include house, office, flat, garden and furniture clearance. But whatever we clear, we always try hard to achieve the highest level of customers' satisfaction. That's why we appreciate every single customer we have and give you the attention you deserve. Hiring our company to assist you with any kind of clearance is a guaranteed hassle-free experience. Moving on to the environmental protection, we have a lot to say about our concern on this particular matter. The subject is topical and important for the future of mankind on this planet. We have to do everything we possibly can in order for recycling and reusing to become the first thing people think of when getting rid of unwanted items instead of immediately going for disposal.
This is what we take as our priority, and it's part of our company policy. The items that you don't need can be reused by someone else if their condition allows it. If we have to reason about keeping the environment clean, we can come to the conclusion that with every item that somebody is reusing, we're one step away from waste disposal and thus from harming the nature. What about recycling? It 's our second choice if the first one can't be reached. And it's definitely better than giving items directly for disposal. If there's anything we can do to avoid that third option, we'll do it with all our efforts aimed at saving the environment.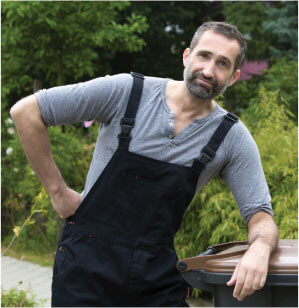 You – our customers, are the ones our clearance services are directed to and as such you'll always be a priority. When there's a demand on your part, there's supply on ours. That's how the system works. It means that we practically work in order to satisfy all of your needs that regard our core competence, and that's clearing. As part of our company policy, disrespectful behaviour towards you isn't tolerated. It is essential to mention that London House Clearance aspires to treat you as a friend who needs a favour. As such we make sure the condition of the property that we've cleared complies with your expectations to the least detail. We always expect your feedback on the job we've done, and we strive for smoothing away any misunderstandings that may occur in the process of working. Our company has to keep its reputation untouched.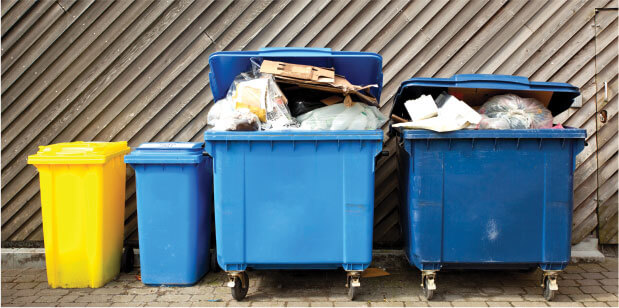 Our well-prepared clearance specialists are not afraid to undertake any engagement they confront. There's nothing too hard or too complex for them. They jump in every clearance with energy and enthusiasm. That's what helps them to always be polite and keeps them in a good mood. You can get some additional explanations from them before they start clearing. Ask them anything and you'll get an exact answer. We can assure you that our specialists are highly competent on every matter concerning clearances. But not only have they the theoretical knowledge, but they're also applying it in practice.
If you need something else that's not on the list to be cleared, you can always call us on 020 3540 8016 for a free consultation with us. Don't forget that we are the professionals with the skills and knowledge that can turn chaos into order at lightning speed. We keep the arrangements we've made with you, and we always show up on time or even earlier. Our company is insured and conforms with the UK legislation as well.
We know that clearing your home is a big task, no matter how large or small a house you might have. If you're planning for a house clearance then just call London House Clearance! Our well-established professional company will thoroughly clear your home to save you time and effort. We have some of the most reliable staff in London, and because of our years of experience you can get the help that you need without having to worry! For low-cost and top-quality services in the Greater London M25 area, you don't need to look any further – call now to find out more!
Our mission
At our company our mission is simple – we want to bring affordable home clearance help to everyone who needs it with our competitively-priced services. Our free price estimations can show you how much money you can save with our company. We also strive for nothing less than the best in quality, which is why we're such a popular company, so if you want cheap rates and friendly clearance teams with experience and knowledge, hire us for your home now. We promise that you won't be disappointed in what we have to offer, and we can guarantee that you'll love our services and prices!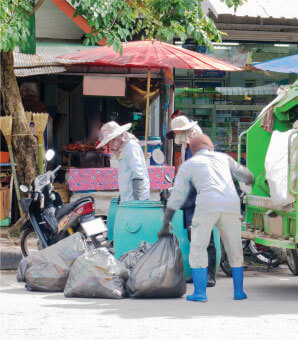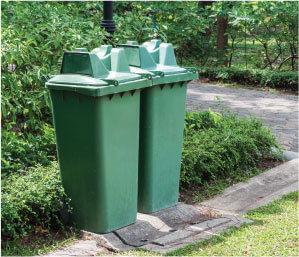 Our commitment to our clients
Nothing is more important to us than the satisfaction of our customers, which is precisely why we work exceptionally hard to deliver amazing results, every time. Our customer satisfaction is guaranteed for your peace of mind, and your home can soon look as good as new with our professional staff. We promise that you'll love what we can do for you – and so many of our customers agree!
Our commitment to the environment
When we clear your home we'll make sure to get rid of your waste and unwanted items in the most environmentally-friendly way possible, to save you from worrying about the ramifications of your house clearance. We won't just throw your belongings away, but recycle where possible to ensure that your home clearance is as green as it can be. You won't need to think about your carbon footprint when hiring our company in London!