It's More Than Just a Clearance with Us
What exactly
does
a 'clearance'
mean?
The meaning that we at London House Clearance put in this word is that this is the process where you get rid of all the unnecessary items you've collected throughout the years. And the tricky thing here is that you won't do it yourself. We'll do it for you! And not only that, but it will be done reasonably and extremely well. House, office and garden clearances are among the main services that our company provides. Whether you want only one item to disappear from your sight or a full clearance of premises, you should consider hiring us as professionals in that area. No engagement regarding clearance is too small or too big of a challenge for us. We look at every clearance as our next project for helping people see the last of their unwanted items.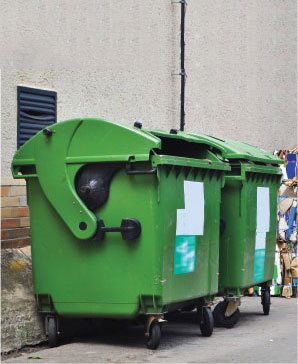 What happens with the items after they've been taken away? We try to make sure that they'll be recycled or reused, when possible, because we do care about the environment. But for the items that this is impossible, we have another option. They will have to be disposed at the waste places intended for this purpose. When talking about being environmentally friendly, the thing we have in mind is that we make our best to sell or donate the things that can be reused. And be sure that the ones which can, will be recycled by all means. We don't want to leave you with the impression that everything will be dumped somewhere without the slightest care about nature.
If you have to deal with a clearance, the first thing that pops out in your head is probably all the hassle around the whole process. But not anymore! London House Clearance is always at your service in hard times like this. Instead of thinking things over and over again, wondering how you'd cope with this situation and worrying about running out of time, the simplest thing you could do is dial our phone number which is 020 3540 8016. A quick consultation with us won't do you any harm. In fact, it we'll be really helpful especially if you have some additional questions about services that aren't mentioned in our website.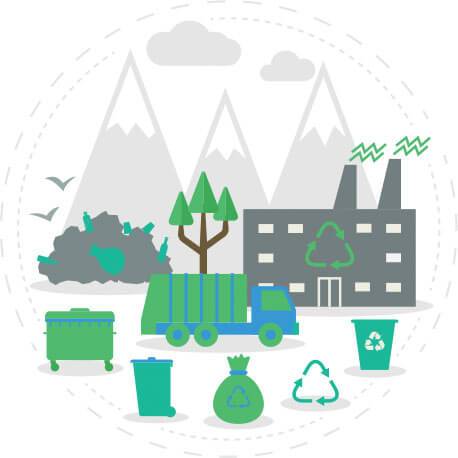 If your house or the one of a departed relative has to be cleared because you want to sell or let it, we are the ones you can turn to for professional help.
Rest assured that everything will be done as agreed, and the place will be left neat and tidy. If you want us to do a full clearance, it means removing everything, such as furniture, carpets, curtains and kitchen appliances together with other small items. But, first, we listen to your requirements and then, we take action. We don't undertake anything on our own account before discussing it with you because we strive to avoid misunderstandings. When you call us for a home clearance, we have to know the size of your house and if there will be anything out of the ordinary that has to be taken. Thus we'll be aware of what kind of a vehicle to send. Then, we can fix a date that is suitable for you. And even if you can't be there personally, we'll arrange something to get the keys. That's how easy it's going to be if you hire our company. Leave your concerns to us, and you'll be rewarded with a perfectly cleared property when you get back to check what we've done.

There are some special cases, such as a clearance of a deceased's home. Sometimes relatives can't be present due to long distances, but that shouldn't stop you from using our services. We can provide photos of what we started with and what we ended up with after the clearance. Our company can take care of any clearance. Even if the most uncommon circumstances stand in our way, we'll try hard to figure something out. That's why you should call us first and explain what's your situation, and what you expect us to do for you.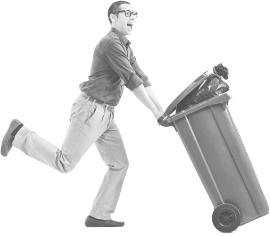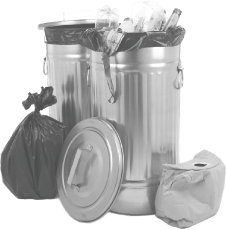 If you need an office clearing, we are again the ones you should call. Why? Because an office clearance should be done by the professionals and that's us. We always follow the established standards for clearing office equipment. When we deal with office clearances, we always comply with the best practices in the branch. As we already mentioned, we aspire to achieve high levels of reusing and recycling. Have in mind that if office equipment is going to be reused, it should be treated carefully which we're aware of.
With garden clearances our company has the same thorough approach. As far as garden waste goes, we remove it all without a bit of complaints. We'll bring the necessary tools with us, and you can only enjoy the final result. Fallen leaves and branches, as well as any rubbish, will be taken out of your garden in no time. And it will be disposed in the proper way, no doubt about it. You'll have to trust us that your waste will go wherever it's supposed to go – at the indicated for the purpose sites.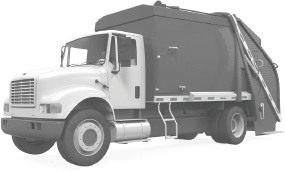 We're not only an environmentally friendly company but a customer-friendly one as well. This means that all our employees, whether the office or the clearance staff, treat you with respect. That's the least we can do if we want to be among the winners in the branch. And we do want to stay on this position as long as possible. That's why we do our utmost for any clearing job we're hired. It doesn't matter if it's only one piece of furniture or an entire house, we guarantee that we can manage with any clearance situation we're put in. Just as a reminder, we'll leave our phone number once again, in case you want to call us right after finishing reading. Here you are: 020 3540 8016.
Our Testimonials
They do such a good job removing the waste around, and I never have had any complaints when working with them. They even go above and beyond when I have something large to get rid of.
Excellent experience. The workers from London House Clearance was timely, professional and friendly. My house has never looked cleaner or felt better thanks to the amount of hard work they showed when hauling off my rubbish.
These guys are amazing. I called them needing my outdoor windows cleaned ASAP, and they were able to fit me into their tight schedule. I can't say enough how great of a job they did and how accommodating they were. 10/10 would call them again!
Without a doubt, one of the best service I've ever had. London House Clearance show up when they say and do a great job on rubbish roundups every month, and I never have to worry.
Such amazing customer service! London House Clearance is so great to work. They are always so polite whenever I need to ask them anything about their service.
Always get my rubbish taken away. The office ladies with London House Clearance are pretty rad too!
I always know that I can count on the rubbish removal team to show up on time and be responsible while they work. They are so friendly and do an excellent job.
As always, a great level of service from London House Clearance! Good prices and a great staff to work with every time we need to.
These guys are the real deal. They were very respectful while they were doing their job. Very detail-oriented and worth their completely affordable rate! Great waste clearance service.
Best rubbish removal service around. They were above and beyond my last guys. And affordable as well, thanks so much!
Great customer service and quick response time! Thank you, London House Clearance! It's hard to find reliable rubbish removal services, but I could not be more pleased with the level of service that we have received!
Great customer service from London House Clearance, the ladies in the office are always nice and helpful!
Awesome cleaning service!! I used them to clean a house to transition it to sell, and they nailed it! I would use it again.
Great experience. They were prompt, courteous, responsive and did an all-around fantastic job on our large rubbish pickup. I will be hiring again for other rubbish removal needs.
London House Clearance is always such a joy to work with! I use them all the time as a property manager, and they are on time and professional when I call them.
Great service. Good at emptying our dumpster and taking our grass away.
London House Clearance was great! They arrived on time at our home, were friendly and then did an excellent job hauling off the rubbish during our move. I would recommend their services. I will hire them again, the next time we move.
Awesome drivers that are very helpful. Thank you so much for removing all of our old pieces of furniture that we no longer need!
This house clearance team is great! Initially, an injury caused me to hire them to dispose of the rubbish from my attic. Everything went very well.
Super easy to work with, especially since we were out of state and having our landlady supervise. I would hire them again.
What the people say

We will make it simple
We come to you

No need to look for us

At your convenience

Pick the time yourself

WE HANDLE EVERYTHING

There is nothing you have to worry

Competitive prices

We match the market

Eco-friendly rubbish disposal

Keeping the nature safe

Attention to detail

We don't miss a spot